Great Achievements for 2014
6:45 PTG
Bismillah
Assalamua'laikum you guys.
How was your weekdays? hope it's gonna be great yah. Just like mine, because this weekdays, I am totally busy with all due dates of my Research Projects and Design Projects. Luckily I have many friends that help to cover me all the way. Syukur, Thank you guys. and also this week I was informed by the Youth United that I was selected to become the Youth Icon for UiTM Shah Alam.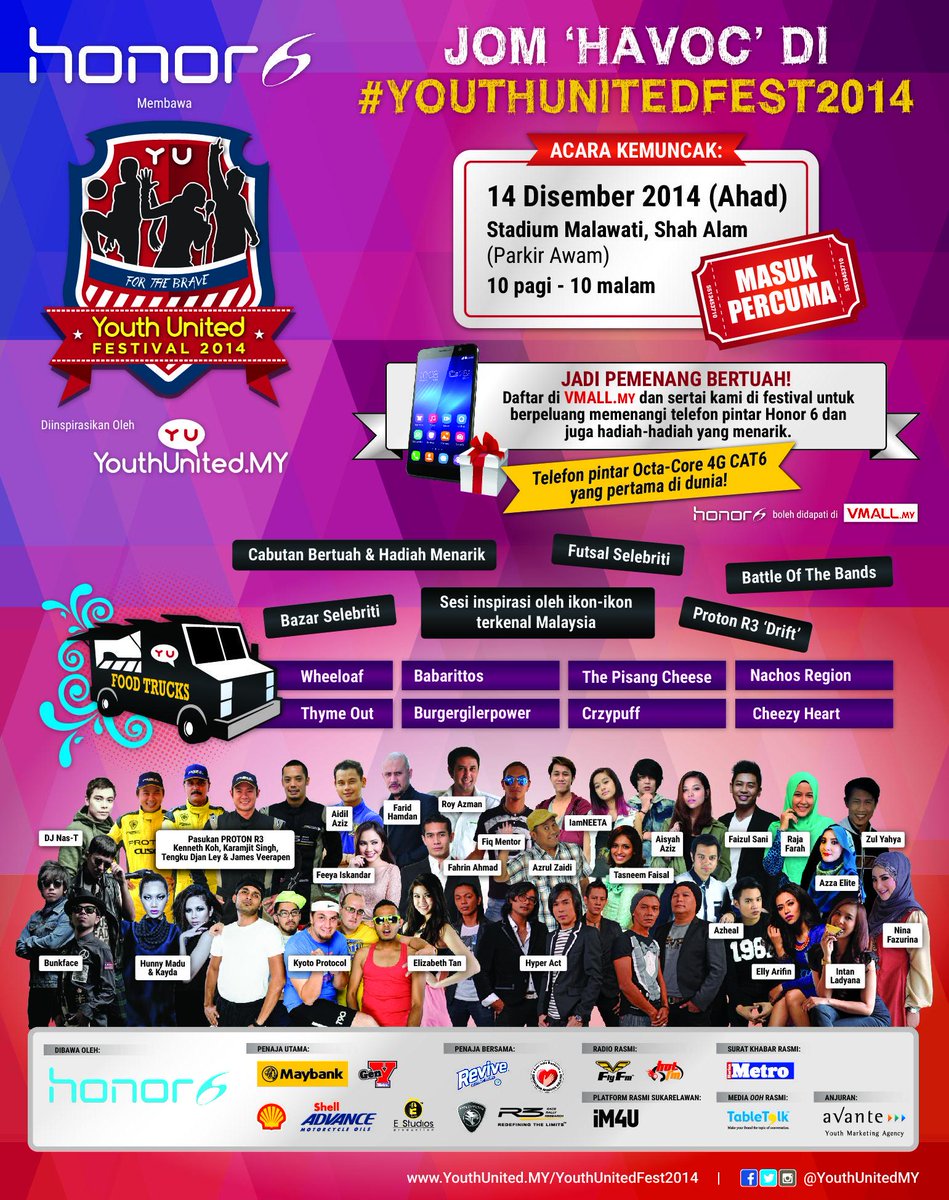 Another big achievement for me, because this will be the biggest and the greatest prize that they had gave to us as the Youth Icon. A Huawei Honor 6 and a trip to Langkawi. Wehooo,.. I am super excited for this weekend as this is the finale for the Youth United Event that will held at Stadium Melawati Shah Alam on this Sunday 14th of December 2014. So, my friends here at Shah Alam you'll can come to support and say hi to local artist that will be there plus get a chance to meet me. hahaha.. ok, I think, nobody's want to meet me la. huhuhu..
So that's the activities for this weekends, a part from that, I also enter a contest that is organized by Cheras Leisure Mall. This contest is open to makeup geeks and lovers like me who wanted to show their skills in makeup and create a mask using makeup. This is a big challenge for me,as this was my first time drawing a mask at my own face. hahahah..
the theme that I'm gonna draw is the Butterfly theme. hihi.. I think, I just draw the lower part of the butterfly's wing. hahah. nevermind. first attempt when well. and for this I hope to get to the finale as they offer great prizes to the winners. I'm so over the top about the prizes. RM1.5k for the winner, RM1k for 2nd runner up and RM800 to the 3rd. another RM200 for consolation prizes. Not bad yah! so this is the chance girls. draw any mask on your face and snap a few pictures. then just email it to the Cheras Leisure Fan Club facebook.
I hope to see you guys there, that's all from me and till then.
Bye. Love,